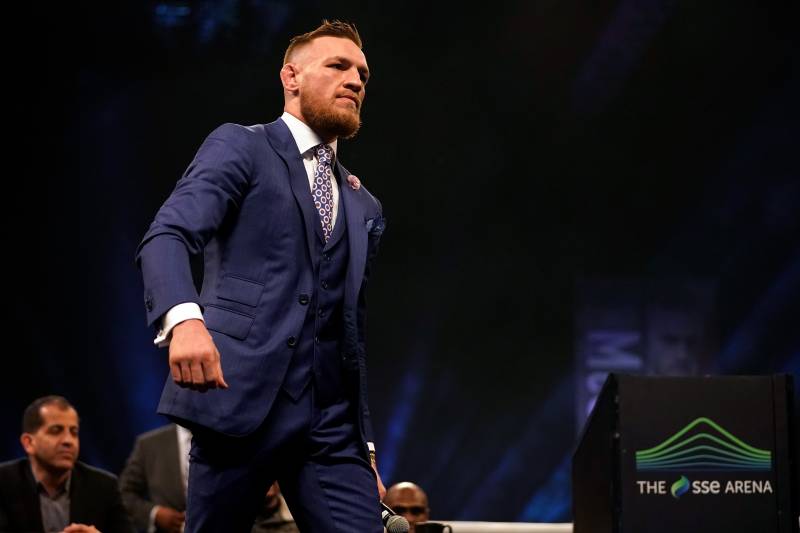 Jeff Bottari/Zuffa LLC/Getty Images
American boxer Andre Berto believes Conor McGregor can defeat Floyd Mayweather Jr. when the pair clash on Aug. 26 in Las Vegas at the T-Mobile Arena.          
According to Marc Raimondi of MMA Fighting, Berto, who went 12 rounds with Mayweather in 2015 before losing via unanimous decision, said McGregor is a special talent and can find a way to beat his legendary opponent:
"When it comes to Conor, I tell people: He's a star. For some reason under that pressure and under those lights and under that atmosphere, he knows how to rise to the occasion. It doesn't matter what the situation is, he's one of those special guys that really can thrive in these types of environments, man."
"I just don't put too much past him. I've been able to see and able to go to a few of this fights and really see how he really soaks up that atmosphere and he gets energy from it, where a lot of people really break down or it allows them to fold. He gets energy from that and he knows how to thrive. If it was a guy in the UFC or MMA that can do it, I believe he would be the one, for sure."
Berto added that McGregor could win by knockout if Mayweather feels the Irishman's full power, but the 33-year-old refused to predict a definitive winner for the Las Vegas clash, per Raimondi. Berto and McGregor are friends, but the  former two-time WBC welterweight champion also said Mayweather could "pick Conor apart" if he sticks to his usual tactics in the ring.