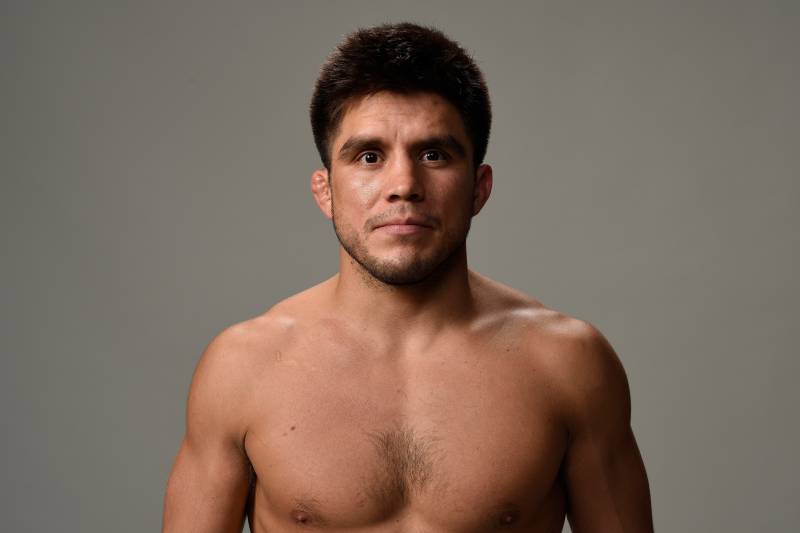 Mike Roach/Zuffa LLC/Getty Images
Mixed martial arts fighter Henry Cejudo revealed he had to escape a burning hotel when he was caught in the middle of the wildfires that have spread across northern California. 
In an interview Monday with Ariel Helwani on The MMA Hour, Cejudo said he had fallen back asleep after hearing the fire alarm go off in his hotel. He awoke to find smoke filling his room and looked out his window to see half of the hotel was on fire.
"I was scared," Cejudo said (via MMA Fighting's Marc Raimondi). "I thought I felt adrenaline fighting. This is something I've never felt before. I was kind of in survival mode. I'm a fighter, I'm a wrestler. The only thing I know how to do is survive. I was thinking this is a horrible way to die, man. Maybe I deserve to die, but not like this."
Cejudo escaped the hotel by jumping out of his second-story room and onto a tree branch that was on fire. He jumped down from the branch and ran toward a police car he saw in the distance. However, the police car left the scene before he reached it. Instead, he got a ride to safety from a passing fire truck that spotted him.
Cejudo confirmed to Helwani last week he suffered burns to his right foot during the escape.
Because he had little time to exit his room, Cejudo was forced to leave behind many of his possessions, including his gold medal from the 2008 Summer Olympics, an Olympic ring and a one-of-a-kind belt his mentor had made for him. All three were lost in the fire.
"I think they'll eventually find it in the rubbish," Cejudo said of his gold medal, per ESPN.com's Brett Okamoto. "Everybody is pretty sentimental about it. They're not letting anyone into the area right now, but I think they'll dig for it when they can."
Cejudo also confirmed to Okamoto he still plans to fight Sergio Pettis at UFC 218 on Dec. 2 in Detroit.