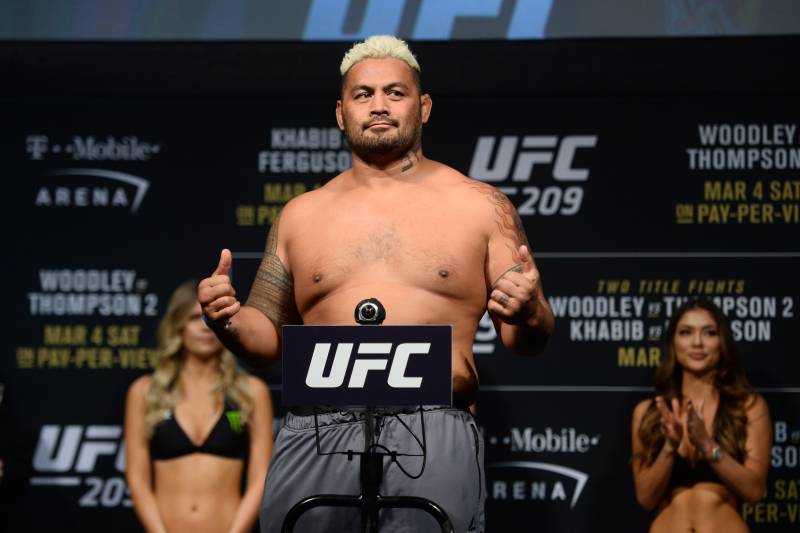 Joe Camporeale-USA TODAY Sports
UFC heavyweight Mark Hunt blasted Jon Jones on Tuesday after UFC president Dana White announced that Jones failed a drug test prior to his UFC 214 fight against Daniel Cormier.
According to TMZ Sports, Hunt called Jones a "cheating ass loser" and said Cormier "should get all of Jones' money."
Per TMZ, Jones tested positive for the anabolic steroid Turinabol.
Jones defeated Cormier by third-round knockout July 29 to win the UFC light heavyweight title, but his status is now in question.
Hunt has been in a position similar to Cormier, as he lost to Brock Lesnar via unanimous decision at UFC 200 last year.
After the fight, it was announced that Lesnar tested positive for clomiphene and 4-hydroxyclomiphene, so the result was thrown out and instead became a no-contest.
In response, Hunt sued UFC, White and Lesnar in January, citing UFC's waiving of Lesnar's obligation to undergo four months of random drug testing before returning to the Octagon.
Hunt explained the reasoning behind the lawsuit and the principle he was fighting for in May, according to Zane Simon of BloodyElbow.com:
"Do I want it to go to discovery? Yeah, of course I want it to go to discovery. Like I said, this s--t is going all the way. These guys are gonna have to make this right, and not just with me, but with every fighter's contract. I want the Mark Hunt clause put in their contract. I want every fighter's contract to put in—if you are juicing, all their money should go to the other guy. If you're both juicing, none of you guys should get money. People say, well why don't you take 80 percent, blah blah blah? I say, okay, so me losing my life is 80 percent worth? No. They shouldn't get anything. Cheaters don't deserve any sort of money. He knew. These guys that cheat know that they're gonna get into a fight three or four months down the track, so they premeditatedly know that they're gonna fight, so they cheat. So it's like someone trying to rob a bank. They're planning it out, they premeditate, they go rob the bank and they get the money. It's like what these juice heads are doing with fighting."
The lawsuit survived a motion from the defendants to be dismissed in June and remains active.