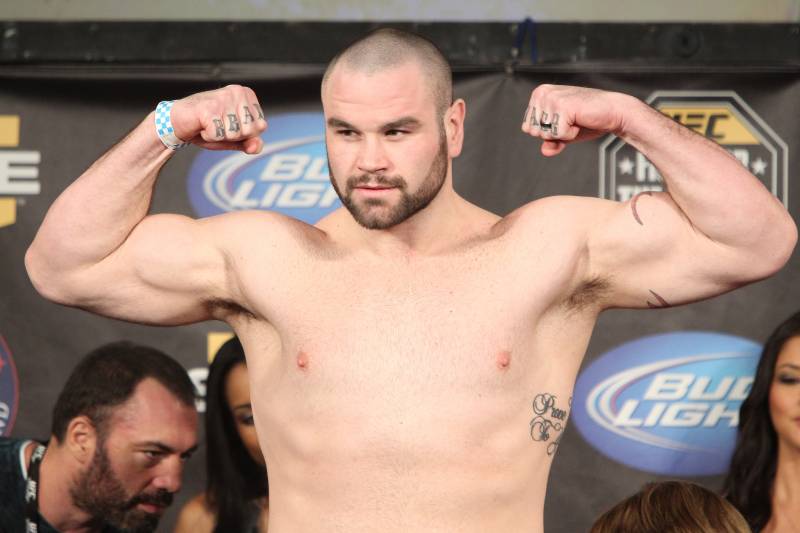 Josh Hedges/Zuffa LLC/Getty Images
Tim Hague died in Edmonton, Alberta, Canada on June 18. He was 34 years old. The cause of death was brain injury sustained during a boxing match in the city two days before.
It was the fourth professional boxing bout of Hague's life, following a 10-year, 21-13 career in MMA. Hague sustained several knockdowns during the contest, which led to questions about why the referee didn't stop the action some time before Hague was knocked unconscious by opponent Adam Braidwood.
Those questions extended to the Edmonton Combative Sports Commission (ECSC), which not only assigned the referee but allowed Hague to compete despite the fact he dropped four of his last five pro MMA fights by way of knockout.
Edmonton's city government, which runs the ECSC, promised an investigation. Fans and loved ones waited. And waited, and waited. Hague's brother called the city out on Twitter in early August. 
A big piece of the puzzle may have emerged, a bullet point lodged deep down in the ECSC's July meeting agenda. The commission agreed to appoint a "third party" to conduct the probe, with a report coming at the ECSC's September meeting.
That meeting is scheduled for September 18. That's nine days after UFC 215. UFC 215 takes place in Edmonton.
The timing was first noted by Canadian combat-sports attorney Erik Magraken:
In its July meeting agenda, commission members jointly noted that the ECSC "feels it is in the public interest to have an independent third party conduct a speedy, transparent and comprehensive review of all the facts pertaining to Mr. Hague's participation in the Event, including licensing and other operational considerations."
Those desires appear to be at odds with the perceptions of external parties, who felt there was unnecessary and unexplained foot-dragging in the process. 
Any accusations of impropriety against the ECSC would certainly not be the first time an athletic commission was charged with acting in the best interests of a local economy or public relations, as opposed to fighter safety or public transparency. 
This is also not the first time that some fishy evidence has shown up for ECSC. They appear to be very accommodating to the UFC and its blockbuster event.
UFC 215 will be the first UFC event held in Edmonton.