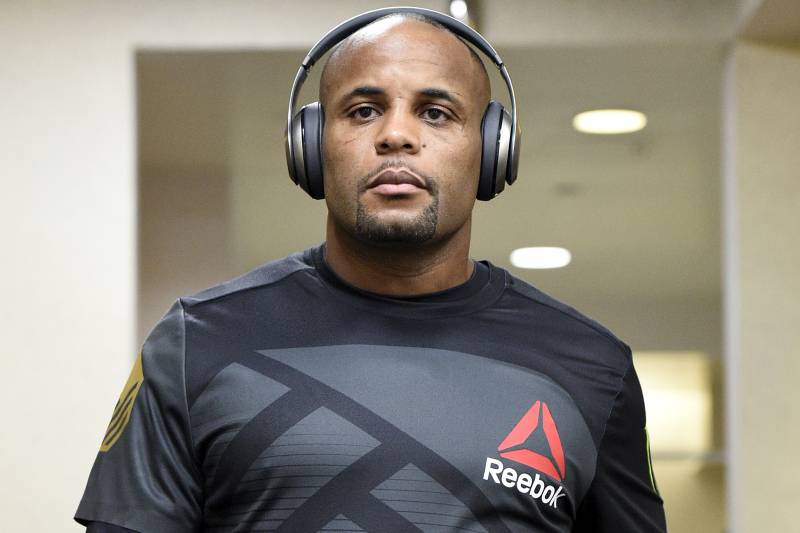 Mike Roach/Zuffa LLC/Getty Images
UFC spokesperson Lenee Breckenridge confirmed to Marc Raimondi of MMA Fighting on Wednesday that Daniel Cormier has been reinstated as the UFC light heavyweight champion.
Jon Jones defeated Cormier at UFC 214, but "the California State Athletic Commission (CSAC) overturned the fight to a no-contest" after Jones tested positive for the banned substance Turinabol.
"If it's a no-contest, then the fight didn't happen," Cormier said Wednesday on UFC Tonight (via Raimondi). "[White] said, 'If one of you guys would have missed weight, he would have won the fight, but you still would have kept the belt. Because of that, the championship is getting returned to you.' The fight is a no-contest. If he cheated, he could not have fought and cheated and still won the fight. Once again, I'm the UFC champion."
As Brett Okamoto noted, it's a fascinating final chapter to Jones vs. Cormier: 
Jones "won" both matchups between the pair, though only his first win at UFC 182 in January 2015 will stand.
It's unclear whom Cormier will now fight as the titleholder. As for the dubious nature of his earning that belt, Cormier isn't concerned.
"Now, people will say stuff like, 'Well, you got handed the belt,'" he continued on UFC Tonight (via Steven Marrocco of MMAjunkie). "He cheated, and the reality is, for me to say I don't want this title when I was going to be in championship fight anyways, financially it's just a big difference if I don't fight as the champion as opposed to fighting for a vacant title. I'm taking the belt."