Brandon Magnus/Zuffa LLC/Getty Images
Paige VanZant has always inhabited a somewhat strange place in the UFC.
Part company spokesmodel, part fringe strawweight contender, she walks a tightrope between in-cage legitimacy and out-of-the-cage marketability. While she has struggled with that first part as of late, she's still done a decent job of balancing the two.  
Speaking with Ariel Helwani on Monday's installment of The MMA Hour, VanZant discussed why she is ditching her division to move up to the newly christened UFC women's flyweight division.
"It's a big cut for me. I'm a lot heavier than people realize," she said (via MMAFighting.com's Marc Raimondi). "I was honestly killing myself for this sport. In my last I want to say two fights or three fights, I've passed out in my bathroom. This last one, I passed out and had the doctors almost not cleared me for the fight."
Jeff Bottari/Zuffa LLC/Getty Images
These sorts of stories are common in mixed martial arts, where competitors go through extreme diets and massive dehydration to make weight. Many fights have been cancelled over recent years due to weight-cutting issues, from the dregs of the undercard to main event championship bouts. Despite the long-term health risks, the competitive rewards are huge, especially for grappling-focused fighters like VanZant.
Still, cutting weight becomes more difficult with time. For VanZant, who began competing at 115 pounds at the age of 18, it wasn't sustainable. 
"I'm a big advocate for body positivity, and I was putting myself through an eating disorder to make weight," she said, via Raimondi. "And it became not fun for me anymore. I hate cutting. I hated the process. Obviously, passing out on your bathroom floor is not fun, because you're dying in a bathtub."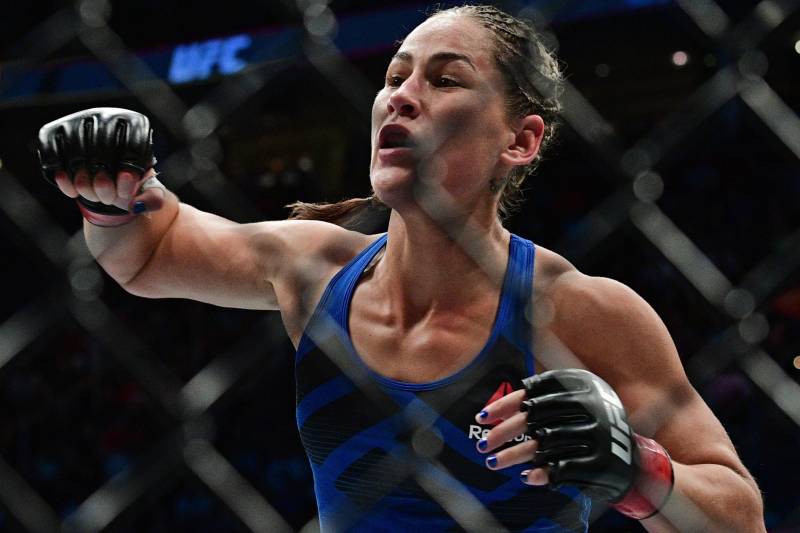 David Dermer/Associated Press
VanZant is slated to make her flyweight debut at UFC 216 in October opposite Jessica Eye. While the inaugural UFC women's flyweight champion will be determined through the current season of The Ultimate Fighter, the newness of this division gives the fight major title implications.
If VanZant defeats Eye in impressive fashion, don't be shocked if she challenges for the title in early 2018.