Disclosure:
The products shown here are not made or sold by this website (MMA-Core.com). The "Buy Merch" button is an affiliate link and MMA-Core will earn a commission with NO additional cost to you if you click through and make a purchase.
The Lo Guard and Matrix Passing by Leandro Lo Instructional DVD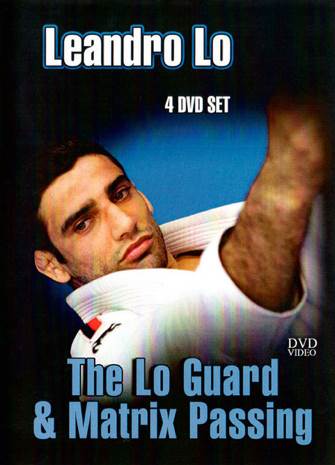 World Champion Leandro Lo brings you the most complex systems on guard passing: The Lo Guard & Matrix Passing. Take your training with you as Lo shows you his unique take on passing some of the toughest guards in Jiu Jitsu today such as: 50/50, X Guard, Worm Guard and more! These on demand videos aren't for the light hearted and are full of advanced techniques Leandro has used to gain his multiple World Championships.

Content Includes:

Worm guard pass
Inverted Dela Worm pass
Cross choke from half with 2 variations
Kimura from inverted top half
DLR arm lock
Omoplata escape
Foot lock escape
Knee bar escape
Monoplata/arm lock
Drills
*Price listed here does not reflect discounts from sales and promotions that might be available from the seller or merchant.