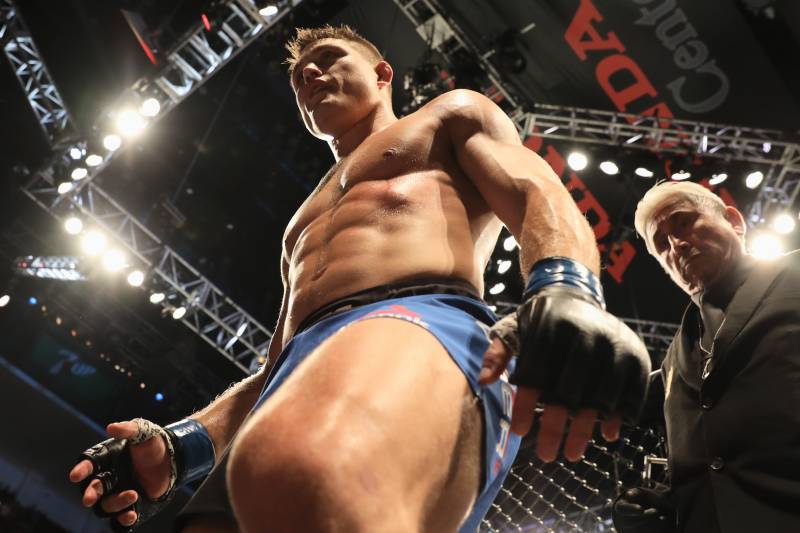 Christian Petersen/Zuffa LLC/Getty Images
Nathan McCarter
There are just some clear brass tacks to this fight...Drew Dober is a better fighter. Frank Camacho will post enough of a threat that it'll keep Dober honest, but ultimately, Dober should win this one going away.
Camacho's toughness makes Dober work for 15 minutes before earning the clean sweep on the cards.
Dober, unanimous decision
Scott Harris
This is a fun matchup between two willing brawlers. Camacho is tough as nails and does have a ground game. This is a pick-em fight among oddsmakers.
Here's guessing Camacho, with a little extra motivation to earn and keep his $50,000 performance bonus this time, outscores Dober in a rip-snorter.
Camacho, unanimous decision
Steven Rondina
I'm not going to say that Dober is an elite lightweight or anything...but he doesn't lose to bums. Unless his opponent is a well-known commodity, I'm going to pick him more often than not, and I just haven't seen enough out of Camacho to take him over Dober at this point.
Dober, unanimous decision
Craig Amos
Dober is a little more well-rounded, so he has the skills to rely on if things aren't working out on the feet. That may well prove to be decisive in what looks like a competitive matchup on paper.
Dober, unanimous decision