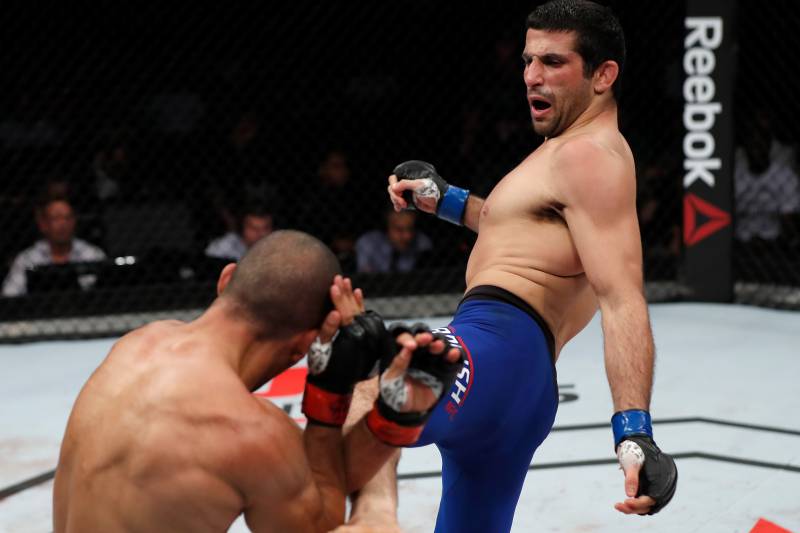 Buda Mendes/Zuffa LLC/Getty Images
Steven Rondina
Evan Dunham isn't an easy out for anyone outside the lightweight elite (and even then, he's not that easy). Still, Dariush is the all-around better fighter and that's enough for him to get my nod here.
Dariush, unanimous decision
Nathan McCarter
Dunham has to be pretty shopworn at this point, right? That's what I'm going to be basing this prediction on at UFC 216. Dariush has a skill set to give a prime Dunham issues, and with some wear-and-tear on his body Dariush will be able to finish.
Dariush, submission, Rd. 2
Craig Amos
Dunham has come back from the dead after three straight losses, and could really make a splash by beating the talented but often frustrating Dariush. Though Dunham has momentum and it is a winnable fight, the most likely outcome favors Darisuh, who should be drawn out of his shell by his aggressive opponent.
Dariush, unanimous decision
Scott Harris
Dariush is just better all around here. That's especially true on the ground, where Dariush has an underrated ground game. Remember when he styled on Jim Miller? I do.
Dariush, unanimous decision