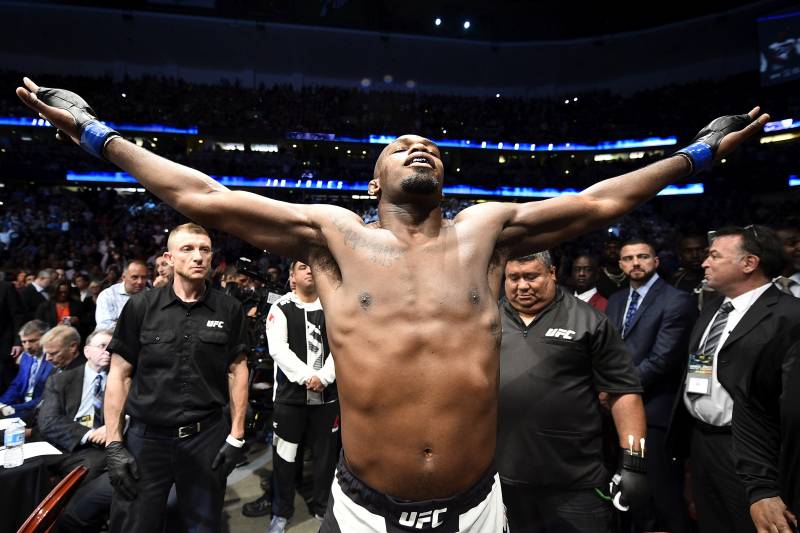 Jeff Bottari/Zuffa LLC/Getty Images
UFC star Jon Jones reportedly tested positive for Turinabol, an anabolic steroid, prior to his UFC 214 win over Daniel Cormier, according to TMZ Sports.
Brett Okamoto of ESPN confirmed the news, although he noted the fighter has not yet been stripped of his light heavyweight title. He could face a ban from the sport for up to four years.
Several people weighed in on the potential impact of the suspension:
Bleacher Report's Jonathan Snowden mocked an earlier Twitter post from Jones:
Even if he predicted it before the first fight, Cormier was surprised by the news, via Ariel Helwani of MMA Fighting:
Meanwhile, Jeremy Botter of Bleacher Report looked at a new option for the UFC star:
Jones is one of the best mixed martial arts fighters of all time, with a 23-1 record and his only loss coming by disqualification. Unfortunately, his poor decisions will create a black mark on his entire career.