Where's the Bisping Show headed after Shanghai? Does running your mouth really warrant a boomerang to the neck? And is Bellator suddenly more fun than the UFC, or is it only in isolated moments?
All that and more in this week's Twitter Mailbag. To ask a question of your own, tweet to @BenFowlkesMMA.
* * * *
How about someone around his age? And yes, I know Yoel Romero is around his age, but no, not him. It'd be a little too depressing to see Michael Bisping catch a jumping knee knockout in front of the U.K. crowd for his final fight. Plus, if he takes a bad loss, he might be motivated to continue in the hopes of writing a better ending for himself, and nobody wants that.
But it does matter if he wins or loses against Kelvin Gastelum, because it will change what it means to fight and potentially beat Bisping. Right now? It really means something. He just lost his title, sure, but he lost it to an all-time great. Beating him now still makes you a contender, so the fight would still make sense for just about anybody in the top half of the division.
If Bisping loses to Gastelum, however? Then he's got two straight losses to two former welterweights, and his last fight is just a feel-good formality. That has to affect the UFC's matchmaking calculation. You don't want to give him a contender, because what if he wins? All you've done is knock off a potential title challenger with a glorified retirement party.
What you want for Bisping is another Bisping. You want someone old enough that it won't feel like feeding time in the wolf pen, but also someone with a name. You want someone who's nowhere close to a title, but still feels like a somebody.
Man, it's times like these you wish Vitor Belfort wasn't already booked.
What Colby Covington said on "The MMA Hour" this week was that Fabricio Werdum attacked him for exercising his right to free speech. He also compared Werdum to Adolf Hitler, just so he could be sure to hit all the notes of a terrible Twitter troll. But does he have a point?
Yes and no. We can't go around hitting each other, either with fists or boomerangs, just because we don't like the words coming out of one another's mouths. If anything, this should be more of an imperative for pro fighters. Not only are they likely to be treated more harshly by the legal system if they use their skills on civilians (shoutout to Volkan Oezdemir), they're also giving away the goods for free.
You don't get paid to fight in the streets, and getting paid is what makes you a professional rather than a criminal.
But we should be careful giving Covington too much leeway under the guise of a gimmick. Pro wrestlers can say anything they want and then leave it behind once they set foot outside the arena, but that's because we recognize them as a species of actor. Covington is representing himself when he's on TV maligning an entire nation, so maybe he shouldn't be too surprised when he's held accountable for it.
After all, this was the goal, right? He wanted to make people mad, if only as a means of making them care. Well, mission accomplished. Now please accept this boomerang as a reward. As for Werdum, who apparently wants to be some kind of street enforcer of good manners, he can deal with the Sydney police. Somehow I'm confident that both men will manage to learn nothing useful from the experience.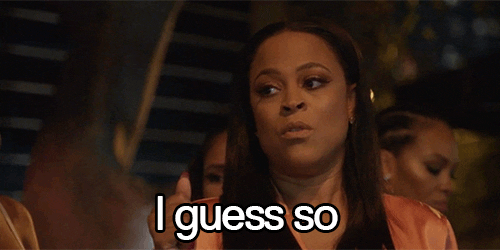 First we're going to have to trick Quinton Jackson into thinking that he's been invited to participate in a video-game tournament with a large cash prize and free candy bars, and it just happens to be on the same night as his opening-round bout.
Then we have Shane Carwin hang around the Bellator offices, asking everyone about their weekend plans and barely pausing to let them answer before he informs them that he's got nothing on the calendar himself. Nope, just totally free for the next several months. No plans at all.
After that, all we have to do is sit back and let nature take its course.
Why strip him when you can create an interim title, which the UFC has already done, and have it hold just as much legitimacy as the real thing would if you took it off Conor McGregor now?
Whether he has a belt around his waist or not is pretty immaterial at this point. McGregor is the biggest star in the sport, and the UFC has no leverage over him whatsoever. Good luck getting him to do anything he doesn't want to do.
You're not tripping, but you may be dreaming. All the new deal proves is that the UFC wants to keep Cris Cyborg around, and why not? As difficult as she can be, fans still want to see her. What's yet to be determined is whether they really care if there's a whole division around her, or if they'll be content seeing a series of one-off women's featherweight title fights.
Ask yourself this: If Cyborg retired tomorrow, would this still be a division that's worth the trouble for the UFC? If the answer is no (and I suspect it is), the current strategy starts to make lot of sense.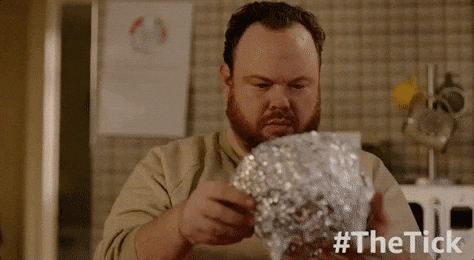 Look, for all the criticism you can heap on Werdum for his behavior and for the company he keeps, you can't say he's ducking real competition. He was slated to fight Derrick Lewis before Lewis pulled out hurt at the last minute and left him with Walt Harris. Then he said yes to a short-notice fight against an unheralded but still deceptively dangerous opponent in Marcin Tybura a month later. Clearly, the guy wants to fight.
Does that mean he deserves another crack at the title? Not yet. If I'm the UFC, there's no way I'm giving that shot to Werdum right now, and his lack of recent wins over top contenders is only a part of the reason why. Hitting a fellow fighter with a boomerang a few days before an event may not get you pulled from the main event, but it shouldn't get you an immediate title shot either.
Quick, who's the Bellator middleweight champion? How about featherweight? Or bantamweight? If you didn't have to look up the answer to at least one of those, congratulations, you are the hardest core of all the hardcore MMA fans.
I agree that stuff like the Bellator heavyweight grand prix has a way of instantly grabbing our attention, which is nice. Bellator's total willingness to get weird and flaunt it right in our faces (as opposed to the UFC strategy of chasing the quick buck but pretending it's all legit) feels like a fun use of its role as MMA's no. 2 promotion.
But outside of the wild and crazy stuff, that's where Bellator struggles. It can go through weeks worth of events without offering anything that feels like truly must-see material. It does plenty with what it has, but it simply doesn't have enough. Not yet, anyway.
Ben Fowlkes is MMAjunkie and USA TODAY's MMA columnist. Follow him on Twitter at @BenFowlkesMMA. Twitter Mailbag appears every Thursday on MMAjunkie.