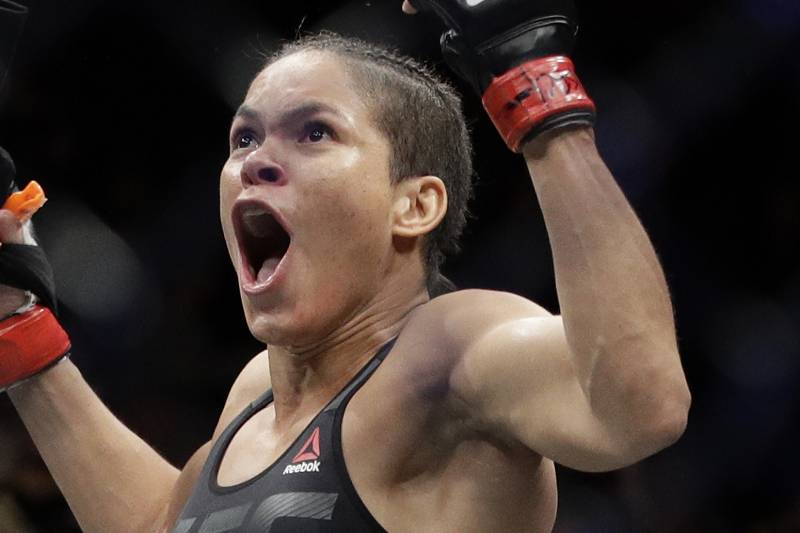 John Locher/Associated Press
If there existed a Promoter's Rulebook, somewhere among the first few rules listed would be:
"Do not bury your athletes, no matter how angry they make you.*"
And down at the bottom of the page, in a tiny yet readable font, you'd find:
*especially if they hold a championship in your organization.
Back in July, Amanda Nunes and Valentina Shevchenko were set to do their thing at UFC 213.
Nunes was, from a promotional sense, hotter than she'd ever been. She'd won five straight in the Octagon, including two dominant victories over Ronda Rousey and Miesha Tate. She was good at everything in the Octagon and a force of nature on her feet. She is openly gay, giving the UFC a brand new group of fans to market to. With a little effort, the UFC had a chance to create a new star, something it needs these days.
But then, a day before the fight, Nunes got sick and withdrew from the card.
How sick? It depends on who you talk to. Nunes said she'd been stricken with sinusitis. That seems like a pretty good reason for not going in the Octagon against someone who's trying to take your head off.
"I have chronic sinusitis, I have fought with it before but this time it didn't work out," Nunes said in a statement issued to the media. "During the weight cut I was unable to breathe and felt off balance from the pressure in my sinuses. I was taken to the hospital after the weigh-ins and they only checked my blood and dehydration and only cleared me based on that."
Of course, UFC President Dana White, relying on his years of medical training, threw Nunes under the bus and implied that Nunes could've fought if she wanted to...she just didn't want to.
"It's not like she was like 'I'm absolutely refusing to fight'," White said. "She said 'I don't feel right, I don't feel good.' I think that it was 90 percent mental and maybe 10 percent physical. I think a lot of fighters have had times where they don't feel right."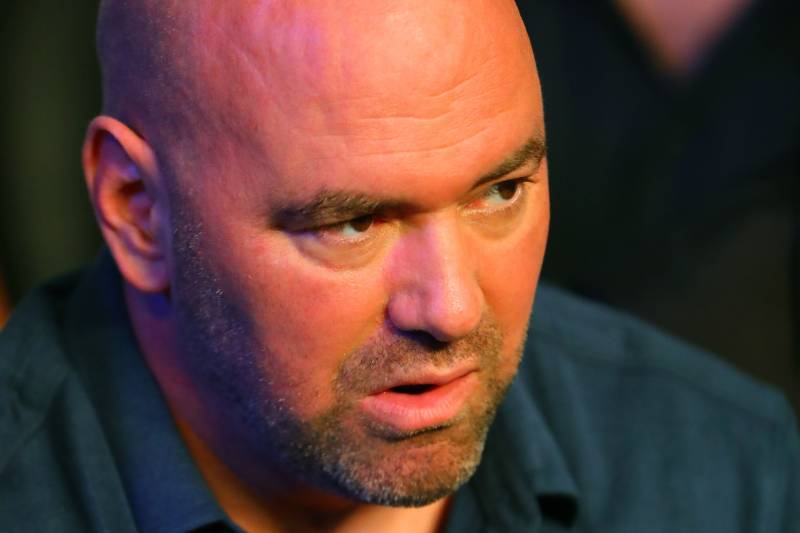 Mark J. Rebilas-USA TODAY Sports
The fans who somehow still believe the words that come out of White's mouth (despite years of alternative facts and failed promises) followed along, parroting White's words. In the blink of an eye, Nunes was branded a coward. Someone who didn't want to fight. Someone who was scared. Which is ridiculous, of course, as it has always been ridiculous when White has turned on one of his athletes in the past.
"I don't know why people are thinking I am scared," Nunes recently said on a conference call.
We know why.
My argument at the time was the logical one: Despite its dude, bro roots, mixed martial arts is a professional sport. Today's fighters are professional athletes who must look out for themselves. The idea that the UFC will show any loyalty to those who do them a "favor" is an outdated one, a part of a time gone by. In the modern UFC, under the watchful eye of WME-IMG, there are no permanent post-career desk jobs waiting for favored athletes.
"When you're starting to see what this life can do for you, and your family has had nothing, you realize 'Why risk it?'" Nina Ansaroff told ESPN.com this week. "No one puts anything out there for you until you reach a certain level, so why take that risk for them? No one is going to pay our bills or take care of our family. [Without a title], you're going from potentially $1 million per year to $60,000 per year. And you want to put that on the line when you're feeling 50 percent?"
Which leads us to this weekend and to UFC 215, where Nunes and Shevchenko will finally fight.
Outside of the devoted hardcore fans who will watch everything the UFC broadcasts, nobody cares. With a win over Ray Borg, Demetrious Johnson is going to set a record for the most consecutive UFC title defenses.
It is a historic moment, and nobody cares.
Two of the best women's bantamweight fighters on earth are clashing. Nobody cares.
I'm sure it is a coincidence that White has buried both Johnson and Nunes in recent months. Right?
I understand why White offloads blame when something like UFC 213 happens. Since the earliest days of the Fertitta brothers/White reign, the promotion has always placed itself above all else.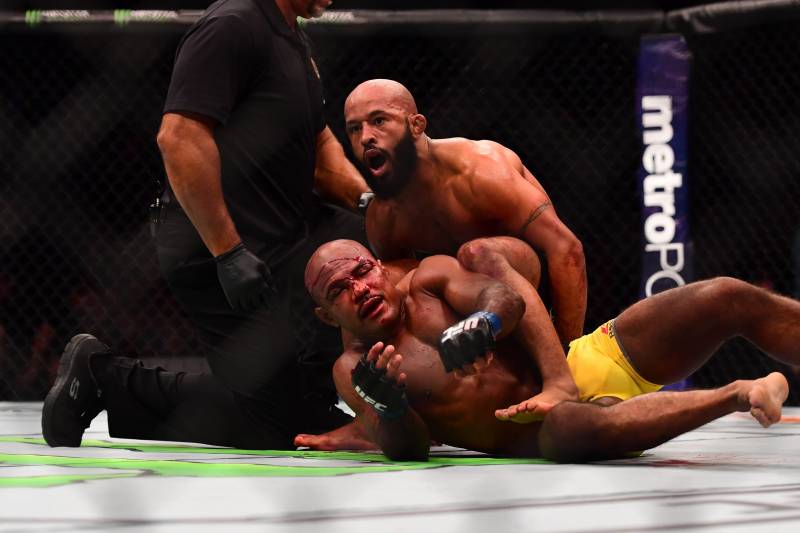 Ron Chenoy-USA TODAY Sports
Those three initials are the most important thing; the athletes are secondary. They are cogs in a wheel, replaceable and forgotten. It was a fine strategy for many years, enabling the UFC to keep athletes in their place, to keep pay low and to place their brand above all else.
But a sea change is occurring in mixed martial arts. We are beginning to see more emphasis placed on the athlete. Only Conor McGregor can get away with it right now, but others will follow through the hole he has created.
With this sea change must come a change in the way White operates. His days of reacting badly and creating fan backlash towards UFC fighters he is angry with must come to an end.
Otherwise, he'll continue to be nothing more than a hindrance to the growth of his company, his athletes and the sport as a whole.