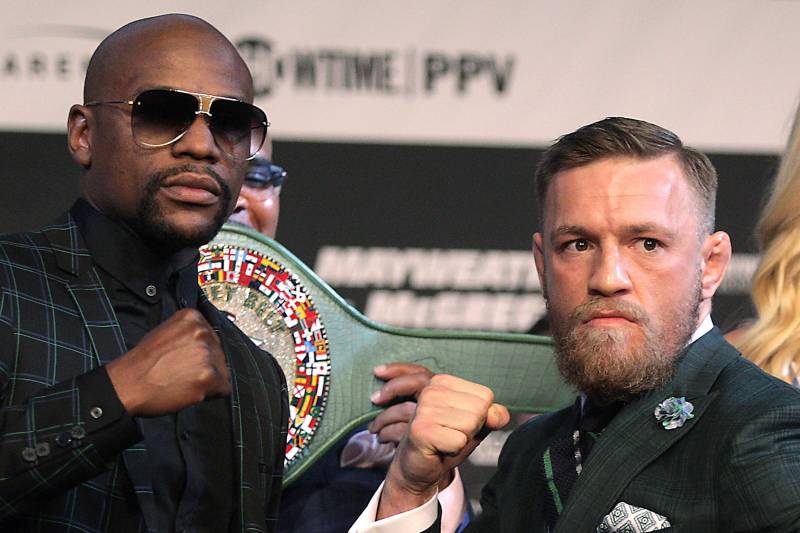 JOHN GURZINSKI/Getty Images
The second most important aspect of a fight happens on Friday: the weigh-in. 
Floyd Mayweather Jr. and Conor McGregor will both weigh-in as part of their final preparations for the fight Saturday night in the T-Mobile Arena in Las Vegas, Nevada. Both fighters have to be at or under the 154-pound weight limit for the bout, otherwise they would be subject to a hefty fine.
Here's all the critical information you'll need to know ahead of the highly anticipated weigh-in:
Weigh-in info
Where: T-Mobile Arena, Las Vegas
Time: 4:30 p.m. ET
Live stream: Showtime or UFC YouTube channels 
Weigh-in preview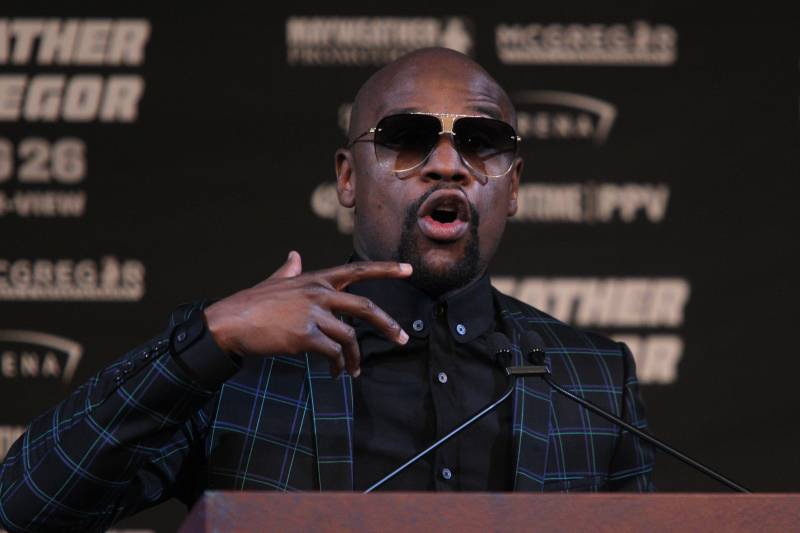 JOHN GURZINSKI/Getty Images
Mayweather won't have any problems making weight when he steps on the scales. In fact, he'll potentially be a few pounds under the 154-pound limit since he hasn't fought at this weight that often in his career. For McGregor, he will have to cut weight down to 154 pounds, but that won't be a problem for him since he spent the majority of his UFC career cutting down to 145 pounds.
But Mayweather, whether it's just hot air or someone is giving him false information, claimed that McGregor is struggling with his weight cut and has even had to use IV bags during this cut, per MMAFighting.com (h/t ESPN). First of all, McGregor has never missed weight in his career and has nutritionist George Lockhart on his team.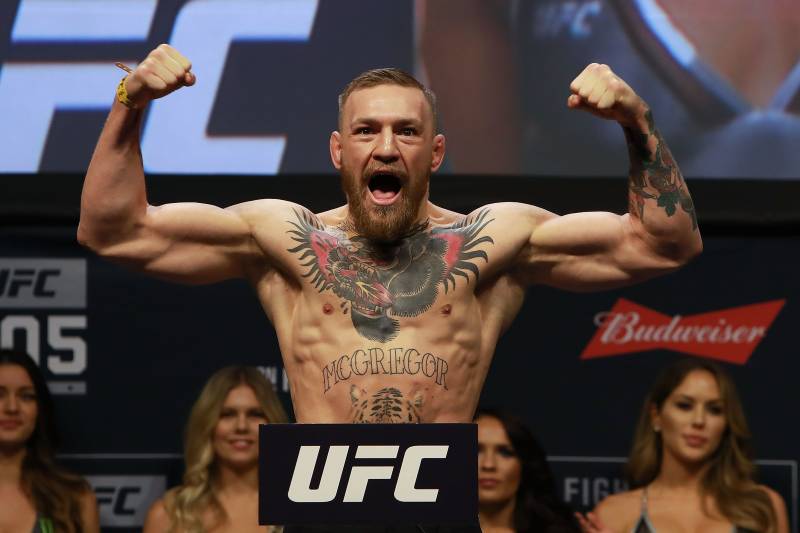 Michael Reaves/Getty Images
Lockhart has been a mainstay for team McGregor in recent fights, and he has even helped the likes of Cris Cyborg drop incredible amounts of weight for her to fight. McGregor has been quick to refute Mayweather's claims of a hard weight cut, but Lockhart shut the door on that argument in an interview with ESPN's Brett Okamoto.
Here's what Lockhart had to say about McGregor's weight cut, per ESPN:
"It's perfect. I'd even call it a masterpiece. He woke up this morning eight pounds over weight. He'll get down to maybe 156 pounds by tonight. I'm pretty sure he'll wake up on weight tomorrow. If he does have to cut, it will be two pounds, max."
The only controversy surrounding the weigh-in will be if Mayweather and McGregor make it to the scales on time, given their lack of promptness throughout this whole media roller coaster.