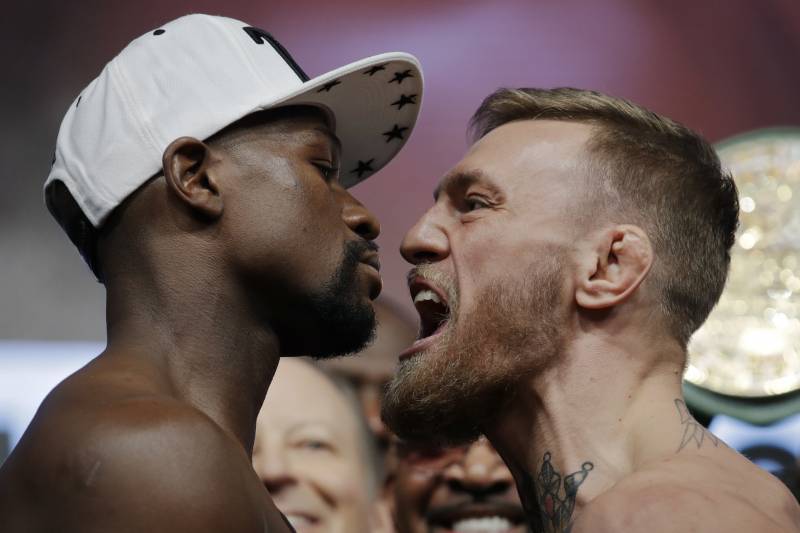 John Locher/Associated Press
If you can't wait until midnight ET for your fill of Floyd Mayweather Jr. and Conor McGregor, never fear: Coverage of Saturday's boxing superfight, along with the triple-header undercard, begins well before then.
You can begin getting your fix of pre-fight fun on FOX and FOX Deportes at 6 p.m. ET with a one-hour special. The warm-up fights—all of which will have titles on the line—start at 7 p.m. ET, with the broadcast coverage of Mayweather-McGregor switching to Showtime PPV at 9 p.m. ET.
Should you still be jonesing for more after the bout, tune into FS1 and FOX Deportes for the postfight show.
Coverage Details
Where: T-Mobile Arena in Las Vegas, Nevada
When: Saturday, August 26 at 9 p.m. ET
Watch: Showtime PPV, UFC, Sling TV, PlayStation 4
Countdown Special Live Stream: FOX Sports Go (6 p.m. ET)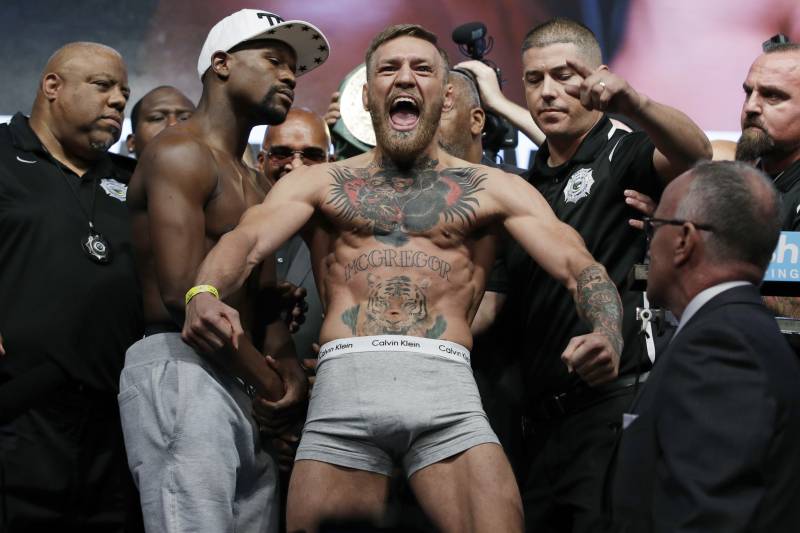 John Locher/Associated Press
Fight Preview
McGregor has heard it all by now.
That he has no chance against Mayweather. That his inexperience will leave him exposed against one of the best boxers of all time. That he shouldn't expect to land a clean punch, let alone knock out Mayweather or compete with him on the judges' scorecards. That the outcome of this bout is a foregone conclusion.
"It's certainly motivating," McGregor told ESPN's Dan Rafael.
On measurable alone, McGregor looks like a worthy opponent. He's 11 years younger and an inch taller than Mayweather, with a two-inch advantage on his reach. At Friday's weigh-in, he tipped the scales at 153 pounds—under the 154-pound super-welterweight limit and over Mayweather's 149.5 pounds—and figures to carry more weight than that into the ring once he's properly hydrated.
But as Mayweather noted, per USA Today's Sports' Martin Rogers, "Weight doesn't win fights. Fighting wins fights."
McGregor isn't a slouch in that regard, either. He was as close to a boxer as you'd find in the UFC and suffered his only three losses in MMA by submission. He's plenty capable of delivering powerful punches and—just as importantly—has the chin to take his fair share in return.
Still, McGregor won't have the benefit of using his legs and feet to fight. Nor will all of the techniques to he's accustomed to in the Octagon be legal in the ring.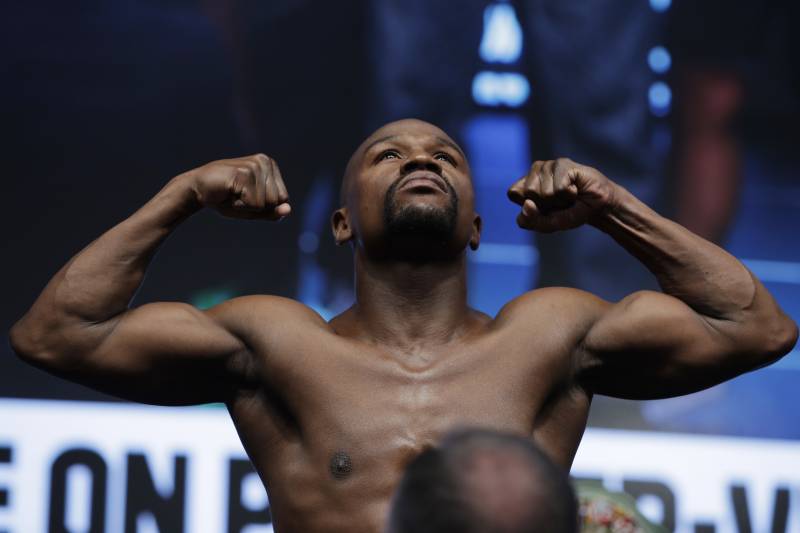 John Locher/Associated Press
Mayweather, meanwhile, knows the rules—and, in turn, how to exploit them—as well as anyone. Such is the benefit of being born into a boxing family.
He's faced more than a few free-swingers like McGregor in his time, and those opponents had boxed professionally before. If Mayweather can bait seasoned fighters into miscues, what hope does McGregor have of avoiding the same fate as Floyd's previous 49 foes?
Though there won't be any belts hanging in the balance, Mayweather has ample motivation to come out on top—and not just the massive purse he'll likely take home. A win would not only keep his record unblemished but also make him the first-ever undefeated champion with 50 wins.
That addition could go a long way toward bolstering his case as the greatest pound-for-pound boxer of all time. So, too, might his victory boost boxing over mixed martial arts in the fierce fight for pre-eminence among combat sports.
McGregor, on the other hand, has nothing to lose, which might be his most dangerous edge of all.