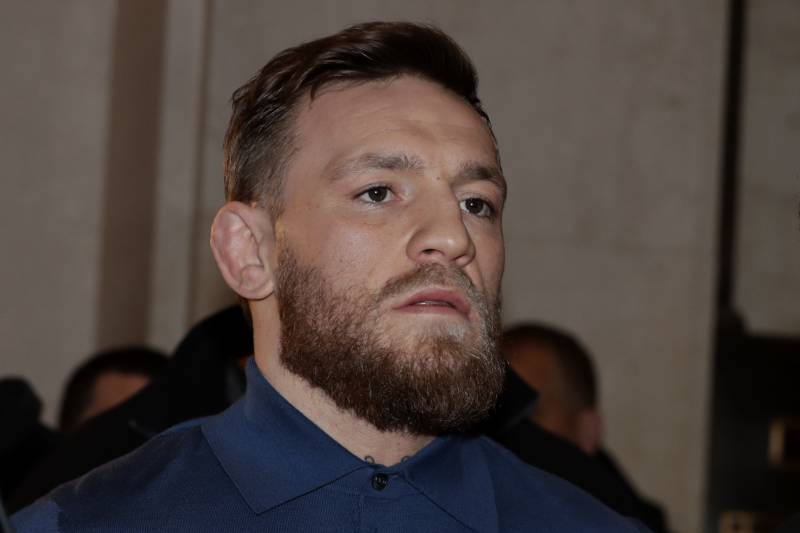 Julio Cortez/Associated Press
UFC commentator Joe Rogan believes the company gave Conor McGregor special treatment after attacking a bus following the UFC 223 press conference on April 5.
Rogan discussed the McGregor situation on the April 16 edition of The Joe Rogan Experience podcast.
"Switch it around; imagine if Ray Borg threw that dolly and Conor was inside," Rogan said, via James McKern of the New York Post. "He'd be gone, his career would be over. That's one of the more f--ked-up things about this, is that you know Conor is getting special treatment. He is, and that's not good for anybody."
McGregor posted $50,000 bail after being arrested and charged with three counts of misdemeanor assault and one count of felony criminal mischief after cameras filmed him throwing a hand dolly through a bus that was carrying UFC fighters. 
The incident resulted in Borg and Michael Chiesa sustaining injuries that forced them to be taken off the UFC 223 card, and Artem Lobov being removed from the card due to his involvement in McGregor's attack.
In an interview immediately after the incident, UFC president Dana White told MMA Junkie that nobody would want to work with McGregor. 

"Right now? No. Absolutely not," White said. "Do you want to be in business with Conor McGregor right now? Do you want to chase this guy around for interviews and buy his fights? Do you? I don't think anybody is gonna want to right now. I think everybody is gonna be pretty disgusted with Conor McGregor right now."
At the UFC 223 post-fight press conference, White told reporters his relationship with McGregor was "good" after they talked together. 
McGregor hasn't fought in UFC since defeating Eddie Alvarez for the lightweight championship at UFC 205 in November 2016.