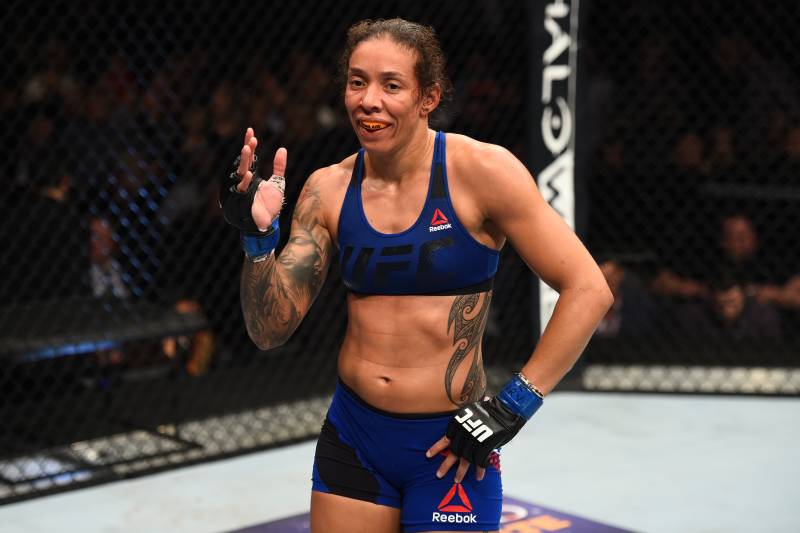 Jeff Bottari/Zuffa LLC/Getty Images
Germaine de Randamie has said she was not notified that she has been stripped of her UFC featherweight championship and had "absolutely no idea."
According to MMA Fighting, the UFC announced it has taken the title away from the Dutch star after she won the belt at UFC 208.
Speaking to MMA Fighting, the former champion said she was unaware of the UFC's decision.
"I had absolutely no idea that I was being stripped of the belt," said De Randamie. "I found out through social media. Cyborg (Justino) is going to fight Megan (Anderson) for the belt. Nobody ever told me anything about it."
However, in a statement on the UFC's website, the organization said:
"UFC has informed Germaine de Randamie and her management team that she is being removed as the women's featherweight champion due to her unwillingness to fight the No. 1 ranked contender, Cris 'Cyborg' Justino. Subsequently, top contender Justino will face newly signed Invicta FC featherweight champion Megan Anderson for the UFC women's featherweight title in the co-main event of UFC 214.
UFC maintains that any champion is expected to accept fights against the top contenders in their respective weight classes in order to maintain the integrity of the sport."
De Randamie's manager, Brian Butler, told MMA Fighting his client will not take on Cyborg because the fighter is "a known and proven cheater."