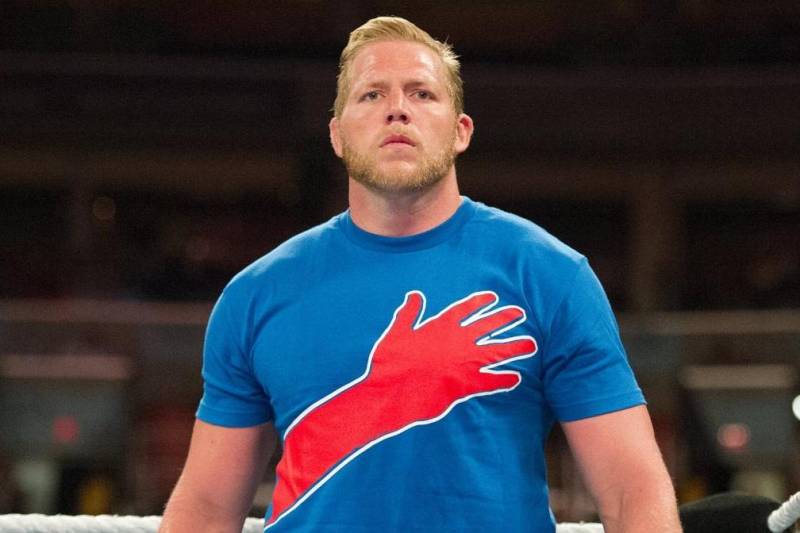 Photo credit: WWE.com
Former WWE star Jack Swagger will try to reinvent himself with a new career in MMA after signing a contract with Bellator, according to Marc Raimondi of MMA Fighting. 
The 35-year-old, whose real name is Jack Hager, spent 11 years with WWE and became the World Heavyweight Champion, but requested his release from the company and was officially granted it in March.
He is expected to make his MMA debut in 2018.
Before entering professional wrestling, Hager was a standout amateur wrestler at the University of Oklahoma. He became an All-American in 2006 after finishing seventh in the NCAA tournament in the heavyweight division.
After leaving WWE, he mentioned his interest in beginning a career with Bellator.
"I have been training for months now getting into shape but it's been ten years since I competed at amateur wrestling levels," he said in October, per Brent Brookhouse of FloSlam. "There are a lot of things to consider. I like what Bellator are doing right now and the roster is filling up and it's not just top heavy, the guys in the middle of the rankings are very competitive and dangerous."
He will try to replicate the career of guys like Brock Lesnar, who have successfully moved from professional wrestling to MMA, and hopefully not like CM Punk, who lost his only fight in 2016.