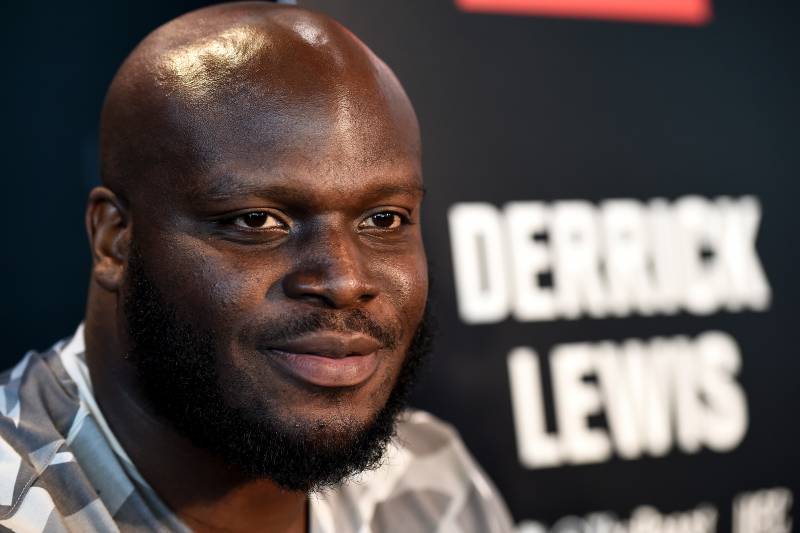 Brandon Magnus/Zuffa LLC/Getty Images
Derrick Lewis is jovial and entertaining on social media, but when Hurricane Harvey hit Houston, Texas, Lewis showed off his heart. And the effects of that storm are still weighing on the UFC heavyweight contender.
In an interview with Ariel Helwani for MMAFighting.com, Lewis made no bones about where his mental state is heading into a fight with Fabricio Werdum.
"I'm not going to lie to you," said Lewis. "I'm not focused."
Lewis mentioned families that lost everything because they weren't prepared for such a catastrophic storm. Some families did not have flood insurance, and streets are still lined with debris as Houston residents clear out their homes. Lewis said he was still delivering food to people in Houston as of last week. The recovery process is an ongoing battle.
It's not just the situation in Lewis' hometown that is affecting him heading into Saturday.
Lewis mentioned all the recent tragedies: Harvey, Irma, Maria, Mexico's earthquake and the recent shooting in Las Vegas. All these events are taking a mental toll on one of the UFC's most exciting fighters.
Is this concerning him? No.
Lewis said, "I'm gonna go out there and still fight [as] hard as I can. As long as my body is feeling good, my mind eventually will come around if I get punched in the face." With a fight against former UFC heavyweight champion Werdum, Lewis can expect his mind to get right early in the first round.
The air is heavy after the tragedies, but Lewis will still take to the cage to attempt to provide a little entertainment at UFC 216 on Saturday.