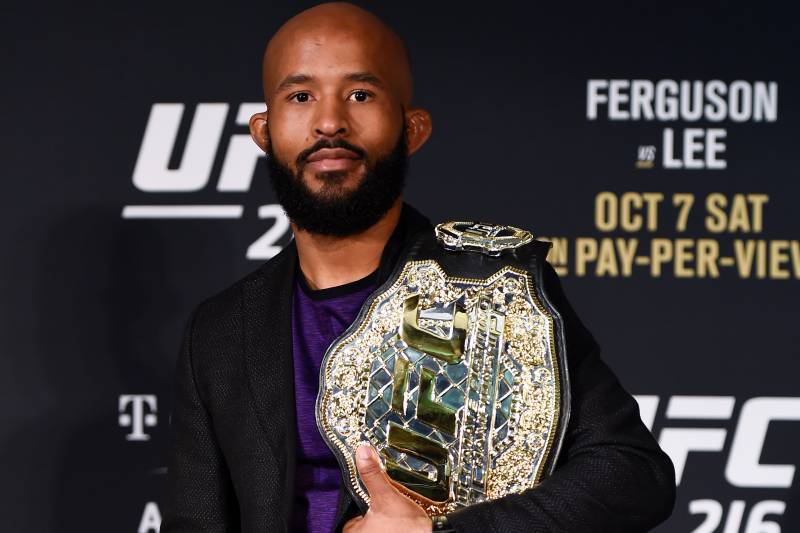 Brandon Magnus/Zuffa LLC/Getty Images
At UFC 216, Demetrious Johnson became the most successful champion in UFC history. By defeating Ray Borg via suplex armbar, Johnson notched his 11th title defense, breaking the record set by Anderson Silva in 2012 and staking a strong claim to the "greatest of all time" moniker.
With that accolade now in Johnson's pocket, many have wondered what's next for the flyweight champion. Speaking with MMAFighting.com's Ariel Helwani on Monday's edition of the MMA Hour, Johnson discussed what lies ahead as well as his intent to stay at 125 pounds for the foreseeable future, much to the chagrin of those who want to see him challenge heavier fighters.
"It was the easiest weight cut I ever had (at UFC 216). I mean, I woke up this morning at 138 pounds and I had a delicious chocolate stout, I had a bowl of cereal after," he said (h/t MMAFighting.com's Shaun Al-Shatti for the transcription). And as for any move to the bantamweight division? "I'm just a small guy. I saw my boy, (UFC bantamweight) 'Funkmaster' Aljamain Sterling, he said, 'Man, I just broke 160 pounds.' And to me, I'm like, 'Jesus, you are a big dude, my friend.'"
Warning, NSFW language in video
Despite the fact that Johnson has set the standard for MMA excellence for a few years now, the question of how he would do against an elite bantamweight has been asked frequently over recent months. This was spurred on by UFC President Dana White, who wound up in a public dispute with Johnson over his refusal to face former bantamweight champion TJ Dillashaw. 
While Johnson's reasons for turning down the fight were valid—boiling down to him not wanting to face a fighter with no name value who has never made flyweight on the eve of breaking that record—there was a fair bit of grumping about this from MMA fans as well as some pundits. 
The notion that Johnson is "scared of a challenge," however, is absolutely silly. On top of the fact that he has faced a number of dangerous fighters at 125 pounds (including people who have nearly beaten him in the past), he's down to fight any of the men who have called him out. The UFC just needs to pay him what he's worth. And he's worth seven figures.
"Make it worth my while," he said. "Show me the money. These guys are taking concussions. Like I said after the fight, I'm not in the business to get concussions. I do not like getting hit. I can take a hit, but I don't want to damage my brain if I don't have to. ... So I don't know see why I would leave when I just cemented this legacy. Why not set it to 15 (title defenses)."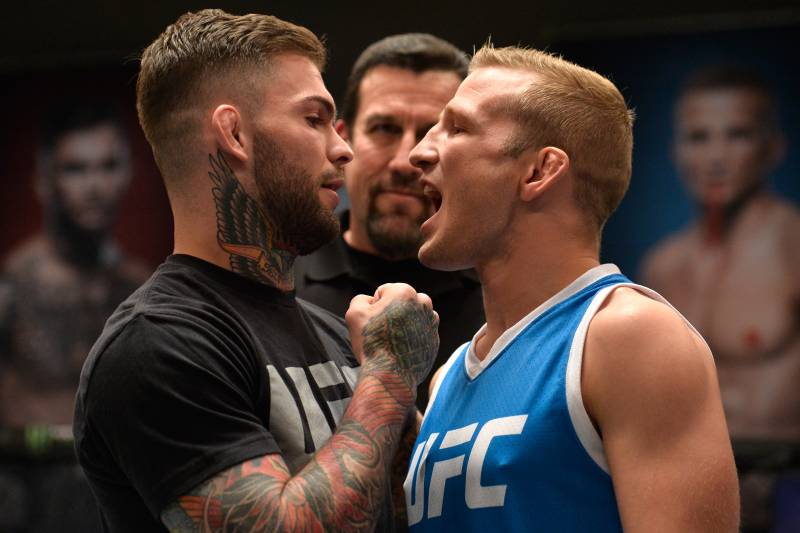 Brandon Magnus/Zuffa LLC/Getty Images
Even though the record is Johnson's now, the toughest fights of his career may be just over the horizon, with an improved Henry Cejudo and hot prospect Sergio Pettis lined up to challenge him for the title. Johnson would enter fights with either of them as the favorite, sure, but the journey from 11 to 15 is shaping up to be harder than the trip from 0 to 10.
Of course, a nice layover fight against a bantamweight would be fun. But make no mistake: He'd be doing the UFC and his opponent a favor by taking that fight. And favors shouldn't come free in the prizefighting business.