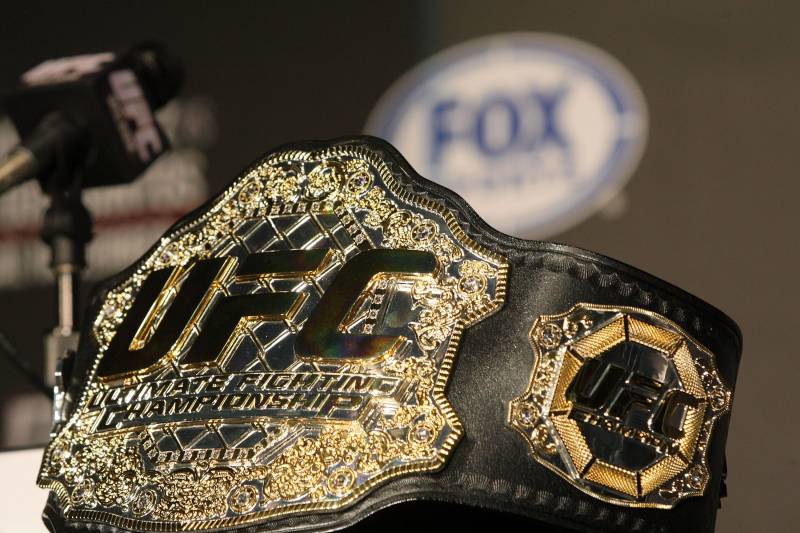 Victor Decolongon/Getty Images
The UFC is offering free tickets to Saturday's UFC 216 event in Las Vegas to first responders from last week's mass shooting in the city. 
UFC President Dana White told ESPN's Brett Okamoto about the promotion's decision to give the first responders free entry to the show:
"I've never been in a position where I don't even know how many people are going to show up here tomorrow. People bought tickets, but were flying in from other places. Did they cancel their flight? A lot of these airlines are saying you can use the ticket anytime you want if you don't want to come to Vegas.
"It might just be me, the media and 1,500 first responders here tomorrow. And I don't care. This isn't an event about the gate or about any of that stuff. This is about the families, the victims, Las Vegas, and not bowing down to cowards."
A lone gunman who was staying at the Mandalay Bay opened fire on the Las Vegas strip Sunday night during the Route 91 Harvest festival.
According to Alan Gomez and Kalia White of USA Today, a total of 58 people were killed and at least 489 were wounded as a result of the shooting. 
White told Adam Hill of the Las Vegas Review Journal on Monday that UFC was donating $1 million to families of the shooting victims. 
White also said to Okamoto that UFC's donation spurred other businesses and businessmen to offer financial assistance to the families. 
"That doesn't fly you home. That doesn't bury a loved one," White said. "I urged the community -- let's dive in and handle this ourselves.
"Sure enough, [previous UFC owners Lorenzo and Frank] Fertitta stepped up for $1 million. Zappos gave $1 million. Boyd Gaming gave $1 million. Then you get into MGM gave $3 million, and Sheldon Adelson came in with $4 million. So now you're talking real money for these people."
UFC 216 will be held at the T-Mobile Arena with Tony Ferguson and Kevin Lee headlining the show in a lightweight bout.