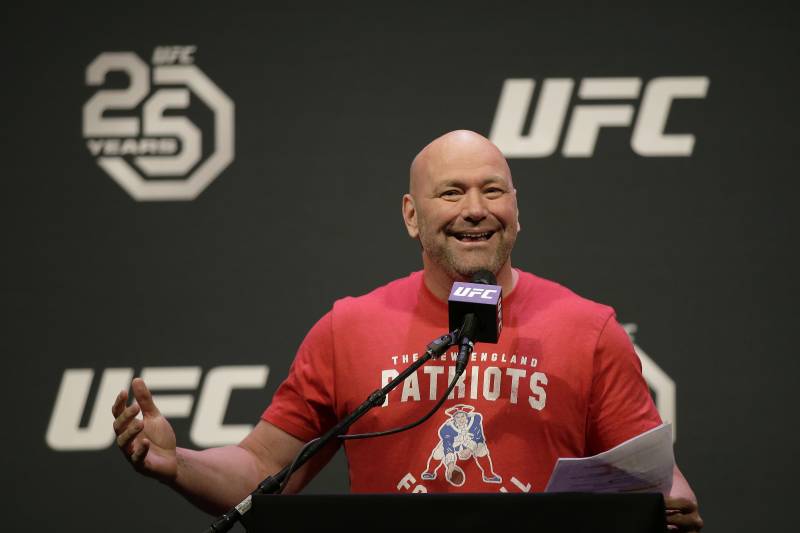 Stephan Savoia/Associated Press
UFC president Dana White spoke to TMZ Sports about CM Punk's likely opponent for his next fight and addressed recent comments directed to him by Conor McGregor.
Speaking about Punk, White said Mike Jackson "is the fight" that UFC is trying to nail down for the former WWE champion in his hometown of Chicago at UFC 225 on June 9. 
After White announced on Wednesday the UFC was stripping McGregor of the lightweight title, the outspoken superstar said on Twitter that no one will "strip me of nothing you's do nothing c--ts."
White took McGregor's remarks in stride, saying, "It's Conor, that's who he is." He added the two sides are "trying to get something done" to get the Irish star back in the Octagon for the first time he won the lightweight title from Eddie Alvarez at UFC 205 in November 2016. 
Punk originally signed a multi-fight contract with UFC in December 2014. He made his mixed martial arts debut at UFC 203 in September 2016, losing to Mickey Gall via first-round submission. 
Jackson, who has one professional fight on his resume, also lost to Gall at UFC Fight Night 82 seven months prior to Punk's debut. 
White has been saying for months he hopes McGregor will fight in UFC again following his loss to Floyd Mayweather in a boxing match last August. He told SportsCenter last December the company was hoping to get The Notorious back for a fight some time this summer. 
With Khabib Nurmagomedov and Max Holloway fighting for the UFC lightweight championship at UFC 223 on Saturday, the timeline would set up for McGregor to get a shot at the winner over the summer if he wants to return.