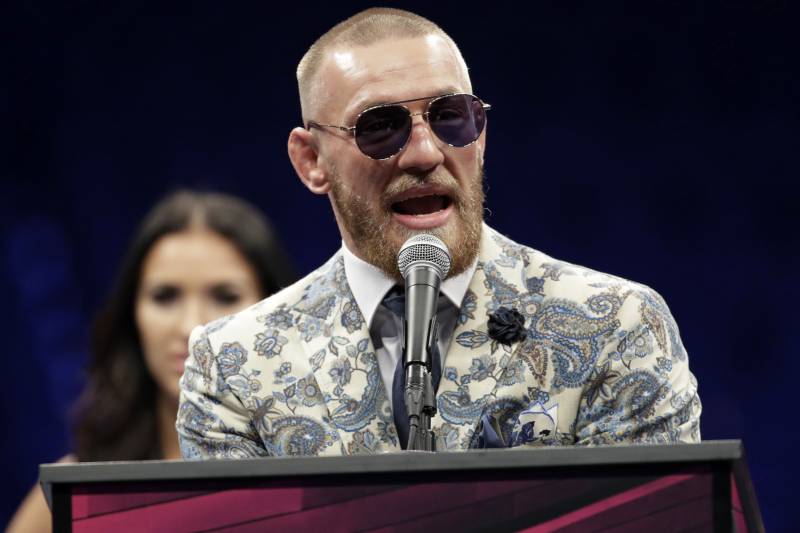 Isaac Brekken/Associated Press
Conor McGregor's coach, John Kavanagh, said on Wednesday that the UFC lightweight champion probably won't return until "April or mid-next year," according to Farah Hannoun of Sports Journal.
Kavanagh added that McGregor's camp still has to go through negotiations with UFC regarding his next fight.
McGregor's last UFC fight came at UFC 205 in November 2016, when he defeated Eddie Alvarez by technical knockout in the second round.
The Irishman has stayed busy since then, however, as he lost to Floyd Mayweather Jr. by 10th-round TKO in his professional boxing debut in August.
Most recently, McGregor made an appearance at Bellator 187 on Nov. 10, when he entered the cage to celebrate with SBG teammate Charlie Ward following his win over John Redmond.
Chaos ensued, though, and McGregor ended up pushing referee Marc Goddard when Goddard attempted to restore order and check on Redmond's status.
It was previously expected McGregor would face Tony Ferguson at UFC 219 on Dec. 30, but Kavanagh's timeline suggests that won't be the case.