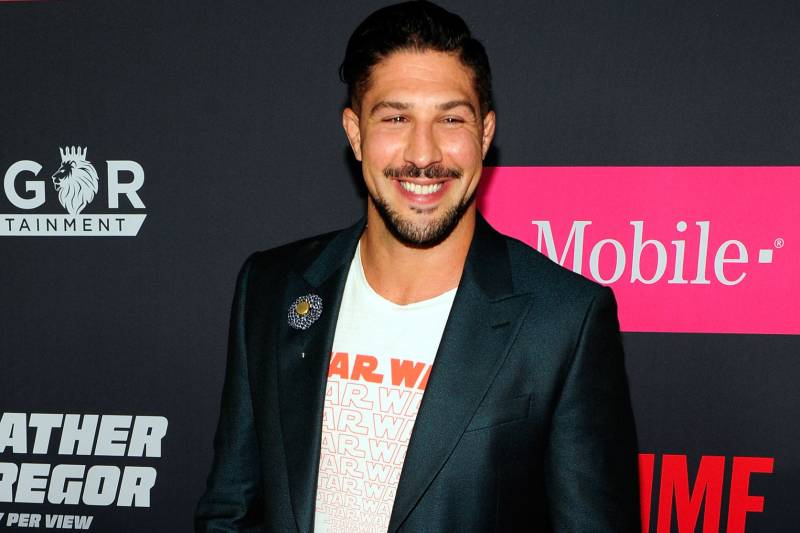 Steven Lawton/Getty Images
Nobody—nobody—saw this one coming when Brendan Schaub was a UFC athlete. 
There was not one person who ever saw Schaub do anything related to fighting or promotion of fighting who thought: "Gee, that guy will be a one-man media presence five years from now!"
Yet here we are.
Schaub lost four of six fights, three by knockout, on his way to a UFC hiatus in late 2014. He was 31-years-old and while he wouldn't come right out and say he was retiring, he was memorably chastised by Joe Rogan on one of the most uncomfortable podcasts ever recorded.
Whatever Rogan said stuck however, because the cage door never closed behind Schaub again. It seems every other imaginable door opened though, because three years later Schaub is everywhere and has more fame and fortune than he'd have ever had as a mediocre UFC heavyweight.
Today he co-hosts one of the top podcasts in the world, The Fighter and the Kid, and remains a good friend and regular guest of Rogan on his show. He also has a podcast of his own, Big Brown Breakdown, which he does alone.
He proved more than capable of sharp analysis on television during the run-up to the Floyd Mayweather-Conor McGregor fight, appearing regularly on Showtime broadcasts to offer a more MMA-centric perspective.
And the ultimate kicker? Schaub is now also a stand-up comedian, touring the world and drawing attention for catching on quickly to the art.
It is truly one of the most impressive, and unexpected, post-MMA runs the sport has ever seen.